25.02.2014
In addition to the packed show floor and feature spaces at 3D Printshow New York, we were pleased to present an incredible workshop and seminars line-up. Two rooms, Cone and Sphere, hosted a range of fascinating presentations ranging from business, IP, arts, and even medical applications for 3D printing, and the topics covered certainly seemed to satisfy those who visited the show.
For those of you that couldn't make it, here's a small taster of the sessions that were on offer:
MAKERBOT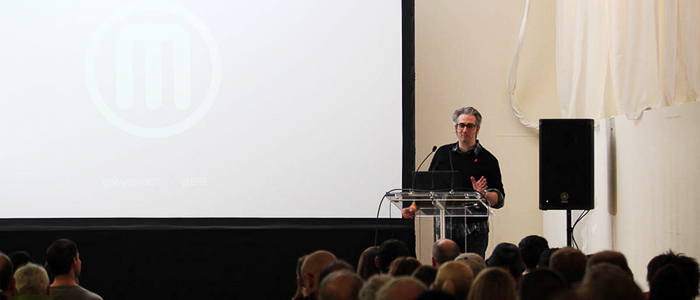 February 13, 10:30am – 11:15am, Cone
MakerBot's CEO Bre Pettis provided the opening keynote for 3D Printshow on Thursday morning, and the room was packed out. For such a young company (4 years old), MakerBot has established itself as a one of the most prominent companies leading the 3D printing revolution through their range of accessible 3D printing products – and everyone wanted to hear how. Bre talked the crowd through these processes, explaining how the MakerBot '3D Ecosystem' can facilitate not only the printing, but the scanning, slicing, tweaking and sharing of all kinds of items. It was clear that the talk opened many 3D Pritnshow attendees' eyes as to what is possible not only on a single desktop machine, but also on a wider scale.
THE ELITE BUSINESS CONFERENCE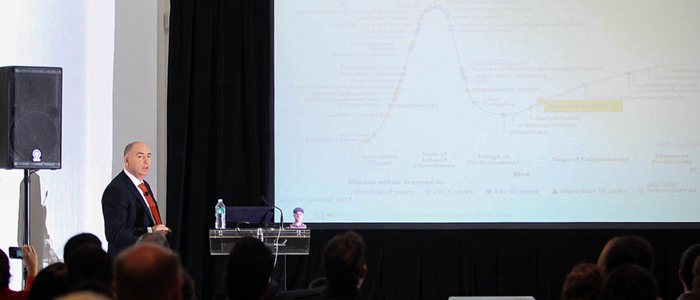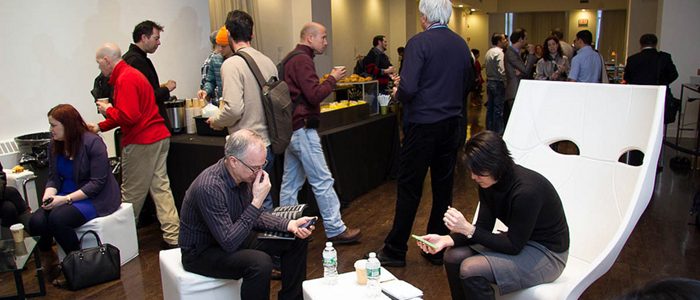 February 13, 8:30am – 3:30pm, Sphere
3D Printshow hosted an exclusive Elite Business Conference, which ran throughout Thursday 13th and started before the rest of the show had opened. After breakfast, attendees occupied Sphere for a full day of world-class speakers, giving their insight into 3D printing. Attendees came from a variety of backgrounds. Some wanted a top-class introduction to the technology from all business perspectives, while others were there to connect with the industry's key players. Seven interdisciplinary sessions rolled out over the morning and afternoon, allowing for plenty of time to consider and discuss each presentation. Covering everything from supply chains to patents, materials to retail and marketing, this session was extremely enlightening and a great chance for our attendees to get insider information and in doing so, get ahead of the curve with 3D printing.
ADOBE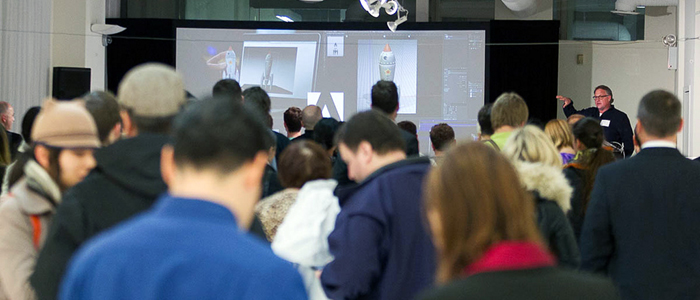 February 12, 6pm – 7pm, The Art Gallery
As the official Art Sponsor for 3D Printshow New York, Adobe's presence at the event was extremely exciting. The show was the perfect platform for Adobe to present their most exciting (and 3D-relevant) development to date: 3D printing and printer compatibility is now integrated into Photoshop CC, meaning that finish and file type can be selected from a simple drop down menu in the program. An exclusive press evening before the live fashion show was the perfect opportunity to present their work. This development is set to make a huge difference to many designer's workflows, and we were thrilled that Adobe could make the announcement with us in front of a packed audience of industry professionals at 3D Printshow.
LEGACY EFFECTS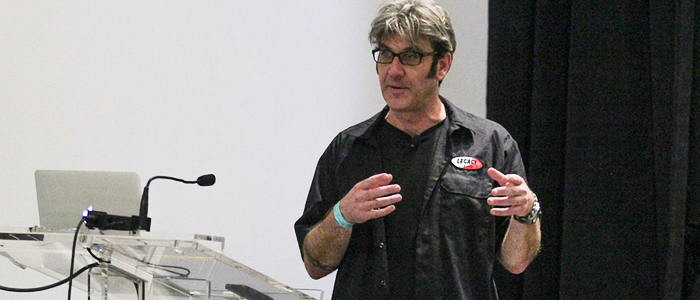 Friday 14th February, 5pm – 5:45pm, Phere
Jason Lopes of Legacy Effects once again came through at 3D Printshow, presenting the incredible 3D printing work that they do in the movie business and beyond. Special effects, costume, prop and animatronic design are all vital elements of the Hollywood blockbusters that we know and love, yet very few people appreciate the vital application of 3D printing that goes into these visuals. Presenting clips from their 3D printed work included in Thor, Robocop, Iron Man and Avatar, Legacy Effects absolutely blew the audience away with the capabilities of the studio. What made this session so engaging was that everyone in the audience can relate to at least one or two of the movies that the team have worked on, and it was really exciting to see some behind the scenes details.
3D Printshow is committed to providing world class speakers, delivering the freshest, most exciting content and helping to separate the hype from the reality of 3D printing. Our workshop and seminar content will always be a big part of our events, so make sure you're in attendance next time! Follow us to keep updated:
Facebook: https://www.facebook.com/3DPrintshow
Twitter: https://twitter.com/3DPrintshow
Instagram: http://instagram.com/3dprintshow
LinkedIn: http://www.linkedin.com/company/3103197?trk=prof-exp-company-name